Patient information on data protection
Dear Patient,
the protection of your personal data is important to us. According to the EU General Data Protection Regulation (GDPR), we are obliged to inform you about the purpose for which our practice collects, stores or forwards data. You can also find out what rights you have in terms of data protection.
1. Responsibility for data processing
Responsible for the data processing is:
Practice Mrs. Dr. med. Stefanie Jargstorff
Robert-Leicht-Straße 15, 70563 Stuttgart-Vaihingen
Phone. +49 (0)711 782 82 48
Mail: info@praxis-jargstorff.de
Since our practice has fewer than ten employees, we do not have to appoint a data protection officer.
2. Purpose of data processing
The data processing is carried out on the basis of legal requirements in order to fulfil the treatment contract between you and your doctor and the associated obligations.
To this end, we process your personal data, in particular your health data. These include medical history, diagnoses, therapeutic suggestions and findings that we or other physicians collect. For these purposes, other doctors or psychotherapists with whom you are in treatment may also provide us with data (e.g. in doctor's letters).
The collection of health data is a prerequisite for your treatment. If the necessary information is not provided, careful treatment cannot be carried out.
3. Recipients of your data
We will only transfer your personal data to third parties if this is permitted by law or if you have given your consent.
Recipients of your personal data may be mainly other physicians/psychotherapists, health insurance associations, health insurance companies, the medical service of health insurance, medical associations and private medical clearing houses.
The transmission is mainly for the purpose of billing the services provided to you, for the clarification of medical and related questions arising from your insurance relationship. In individual cases, data is transmitted to other eligible recipients.
4. Storage of your data
We will only retain your personal data for as long as is necessary for the performance of the treatment.
Due to legal requirements, we are obliged to retain this data for at least 10 years after completion of the treatment. Under other regulations, longer retention periods may arise, for example 30 years for X-ray recordings according to Clause 28 paragraph 3 of the X-ray Ordinance.
5. Cookies & Range Measurement
Cookies are information that is transmitted from our web server or third-party web servers to the users' web browsers and stored there for later retrieval. Users are informed about the use of cookies in the context of pseudonymous range measurement within the scope of this data protection declaration.
The viewing of this online offer is also possible to the exclusion of cookies. If users do not want cookies to be stored on their computer, they are asked to disable the corresponding option in the system settings of their browser. Saved cookies can be deleted in the browser's system settings. The exclusion of cookies may lead to functional limitations of this online offer.
It is possible to manage many online ad cookies from companies via the US site http://www.aboutads.info/choices or the EU site http://www.youronlinechoices.com/uk/your-ad-choices/.
6. Your rights
You have the right to obtain information about the personal data concerning you. You can also request the correction of incorrect data.
In addition, under certain conditions, you have the right to erasure of data, the right to restrict data processing and the right to data portability.
The processing of your data is carried out on the basis of legal regulations. Only in exceptional cases do we need your consent. In such cases, you have the right to withdraw your consent for future processing.
You also have the right to complain to the competent supervisory authority for data protection if you believe that the processing of your personal data is not lawful.
The address of the supervisory authority responsible for us is:
The State Commissioner for Data Protection Baden-Württemberg
P.O. Box 10 29 32, 70025 Stuttgart, poststelle@lfd.bwl.de
7. Legal bases
The legal basis for the processing of your data is Article 9 paragraph 2 lit. (h) GDPR in conjunction with Clause 22 (1) No 1 lit. b) Federal Data Protection Act. If you have any questions, please feel like contacting us.
Your practice team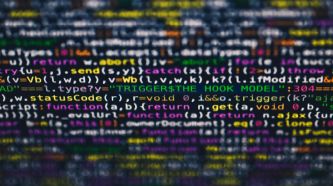 Practice Dr. med. Stefanie Jargstorff
General medicine and naturopathic procedures
---
Robert-Leicht-Str. 15
70563 Stuttgart-Vaihingen
---
| | |
| --- | --- |
| Phone | +49 (0)711 782 82 48 |
| Fax | +49 (0)711 782 82 49 |
---
info@praxis-jargstorff.de

www.praxis-jargstorff.de